[Offenbach, Germany]
Delphine in Offenbach.

The Marcus Behmer Collection of the Klingspor Museum
Exhibition at the Klingspor Museum
12th July to 2nd September 2018
Opening on 11th July at 7 pm
Marcus Behmer (1879-1958) is one of the most important book illustrators in the first half of the 20th century. He also worked as a book designer and writing artist. The Klingspor Museum has one of the largest collections of his works. Behmer became known with his 1903 illustrations for Oscar Wilde's Salome. Although this early work was still heavily influenced by Beardsley, he later developed his own own distinctive style, rich in detail, often with ironic allusions verging on the grotesque. His preference was for the small format, and his miniature illustrations show an exuberant narrative joy.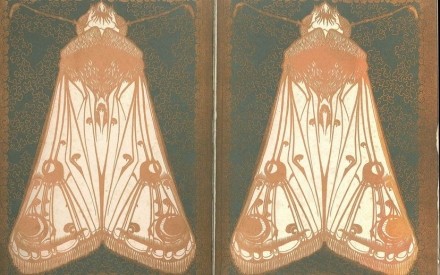 The exhibition has been curated by Peter Christian Hall who also wrote the accompanying catalog.
With thanks to the Marschner Foundation which hahs generously supported the exhibition and the catalog.
Opening hours
Tuesday, Thursday, Friday 10 am – 5 pm,
Wednesday, 2 pm – 7 pm,
Saturday, Sunday, public holidays, 11 am – 6 pm
Closed on Mondays