Discover the BookCity Letterpress Workshop
Paju City, South Korea.
The latest addition to the AEPM's Flickr gallery.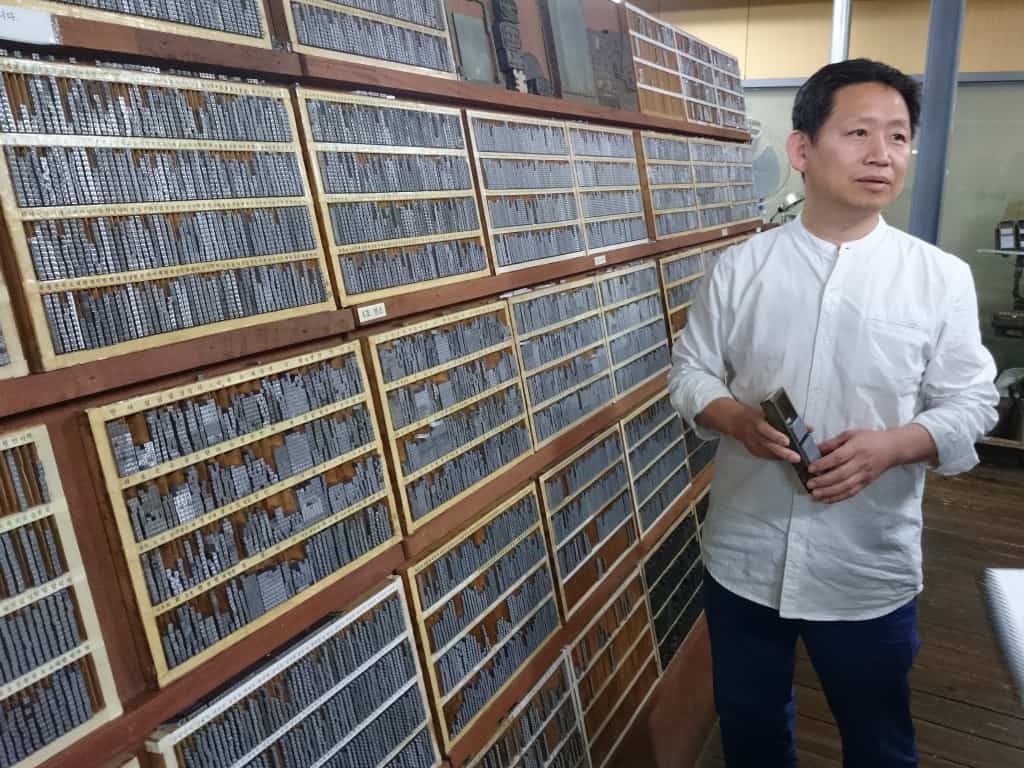 The BookCity Letterpress Workshop is located a ninety-minute bus ride north of Seoul in Paju City not far from the Demilitarized Zone which marks the frontier with South Korea's prickly northern neighbour. Paju BookCity is the hub of the country's graphic industries, home to several hundred publishers, printers, distributors, booksellers… and the unique Letterpress workshop. Run by Han-Soo Park, who also has plans to install a printing museum in a nearby shopping centre, the workshop is one of the last remaining workshops of its type in South Korea and offers a complete range of letterpress operations in both Korean (Hangeul) and Chinese: from typecasting through hand typesetting to printing and finishing. It also regularly publishes excellent letterpress printed editions of contemporary Korean poetry.
Discover the BookCity Letterpress Workshop in the AEPM's Flickr gallery.