An essential source for understanding typography in the age of the personal computer
Earlier this month the Letterform Archive announced free online access to the full series of Emigre, the epoch-making magazine which was published between 1984 and 2005 by the Emigre digital type foundry. This invaluable archival source for anyone interested in typography in the age of the Macintosh has been made available as part of the Letterform Archives' Online Archive which currently offers acces to 9,000 hi-resolution images 1,500 objects.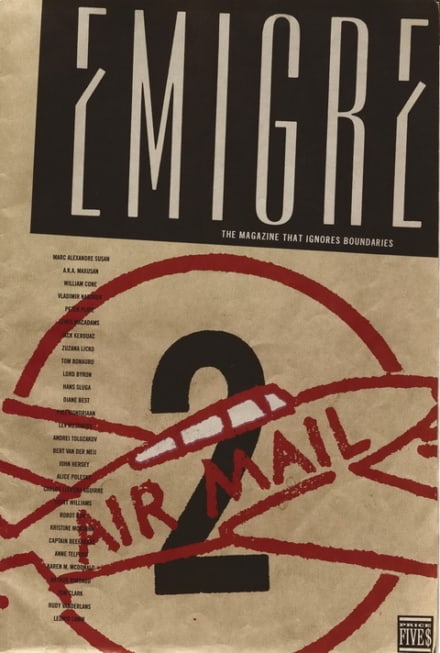 The initiative is the result of a gift of their archives by Emigre's founders, Rudy VanderLans and Zuzana Licko who also helped in the of the cataloguing of the collection which includes a wide range of material such every type specimens and catalogues, development files for original Emigre typefaces, and audio taped interviews and atwork for Emigre magazine.
All 69 issues of the magazine can now be freely consulted online either by leafing through individual issues or by using filters to search by by author or by specialist themes such as lettering, or types of document (type specimens, for example). It is possible to refine searches by defining a specific time and/or place.