Five zoom talks as part of the exhibition
Another world is possible: Aberdeen People's Press and radical media in the 1970s
Aberdeen People's Press operated between 1973 and 1984, publishing a fortnightly alternative local newspaper, pamphlets and books, as well as providing a printing service for a wide range of radical groups, community newspapers, trade unions and campaigning organisations.
On occasion of the exhibition Peacock Visual Arts / the worm is hosting several live Zoom talks. Booking is free and the talks will be recorded and available to view at any time. For more information about each talk, and to book, click the link next to each event.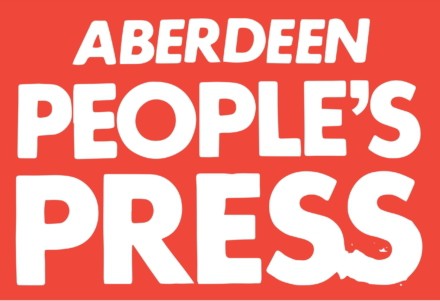 One does not compromise with a society in decay
with David Francis
Tuesday 10th August, 5-6pm
To book click here
Diggers & Dreamers, pre-figuring the future
with Andy Rigby and Ian Baird
Thursday 26th August, 5-6pm
To book click here
Aberdeen People's Press, community newspapers and the end of printers' monopoly over print
with Alan Marshall
Tuesday 14th September, 5-6pm
To book click here
Is another Aberdeen possible?
with University of Aberdeen Archivist, Andrew MacGregor, former members of Aberdeen People's Press alongside Doug Haywood and Fiona Napier from Aberdeen Social Centre
Saturday 25th September, 5-6pm
To book click here
The exhibition
is open from 16 July – 25 Sept 2021
at the worm (Peacock Visual Arts)
11 Castle Street, Aberdeen (UK)
Thursday – Saturday, 12:00 to 17:30
Creative Review has written an article about the Aberdeen People's Press exhibition and their archive, click here to read more.