New on the AEPM's interactive Museum finder map of printing and related museums in Europe and worldwide.
The Buchstabenmuseum—everyday life writ large!
Graphic heritage comes in all shapes and sizes. Rather like letters. And if you like your letters large and flashy (sometimes literally) the Buchstabenmuseum in Berlin is for you, for it's a museum of neon lettering signs.
The Museum is of course closed for the moment—Covid-19 oblige—but you can get an idea of some of the spectacular signage which they have on display from its website (in English and German). And there's also a virtual visit which lets you to wander freely round the display areas which give a wonderfully refreshing (for a museum) feeling of work in progress in whcih you're not quite sure if you are an exhibition or a storage area, or in both at the same time. The arrows take you from room to room and the flashing dots provide extra information on specific signs.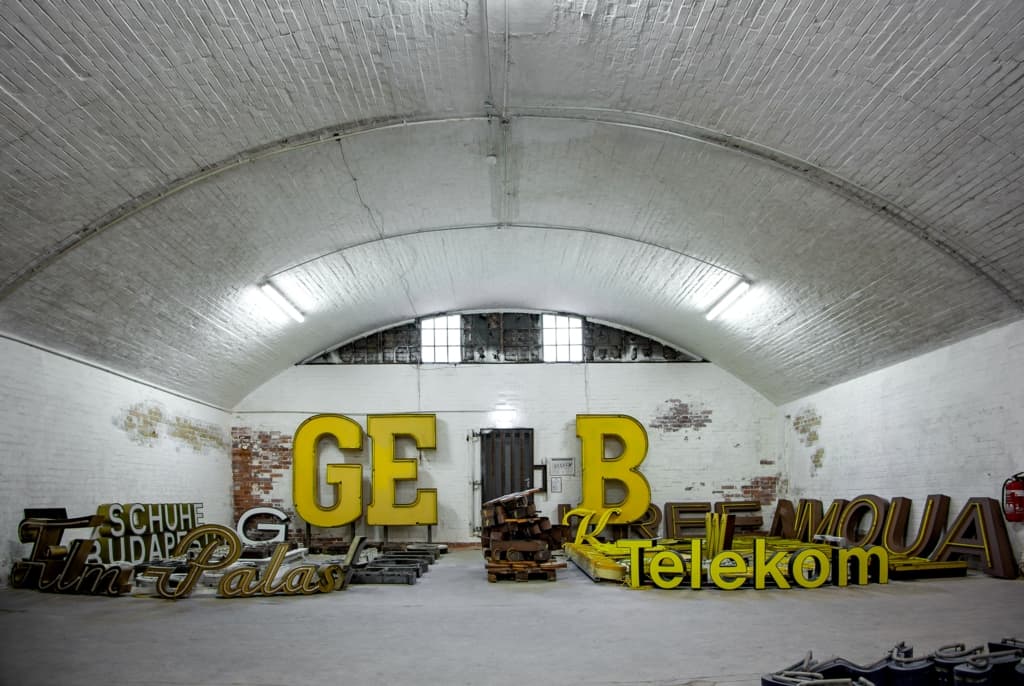 Photographs courtesy of the Buchstabenmuseum, © Vanishing Berlin.