Online-only in 2021 (exceptionally)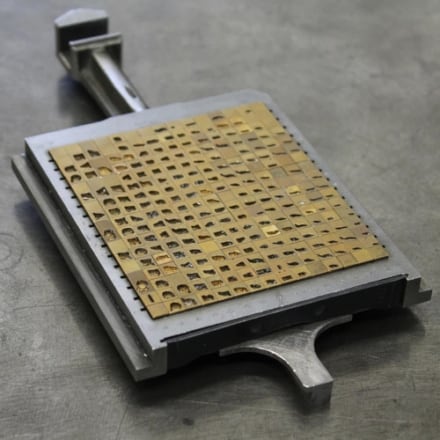 After considerable discussion, the organizers of the American Typecasting Fellowship (ATF) conference that had been intended for 2020 have decided that a 2021 event will go forward as an online-only conference with no in-person attendence. This will help to keep the momentum of the ATF going while not getting in the way of a traditional in-person Conference in 2022.
The dates for this virtual event are Saturday July 31 and Sunday August 1, 2021.
Registration is via the Eventbrite service HERE.
The event is free with a suggested donation.
Registration is open now. The platform for the meeting itself will be Zoom.
The schedule for the meeting is being developed now. Topics may include:
English Monotype Punchcutting
"When Sets Go Astray" (Monotype)
Milwaukee's North Western Type Foundry
American-Made Brass Type
Shop-Made Tools
Shop Tours of the Organizers' Shops
Shop Tours and Updates from Members
COVID has made us all more distant. We are encouraging people to present short updates about what they've been working on. Please let us know if you would like to do this and we'll put you on the schedule. Longer or more formal presentations are also welcome.
There will also be a business meeting. This year this meeting is particularly important since Rich Hopkins is stepping down from over 40 years of editorship of the ATF Newsletter. Its future and editorship will be an important topic in this meeting.
Finally, we as organizers thank you for your patience and support through what has been an unexpected and difficult period of time. We hope to see all of you online this year and in-person in 2022.
Kylian Wrzesinski
Sara Wrzesinski
David M. MacMillan
Brian Ferrett