The Oberreuter printing plant in Zeulenroda-Triebes (Germany, Saxony, approx. 130 km from Leipzig) is dissolving its more than 100-year-old typesetting plant.
Intertype to give away (yes, it's free of charge!)
The Intertype typesetting machine has not run for about 5 years, but according to the owner it is in first class condition. It is complete with accessories.
It is being offered free of charge, only the transport has to be organized and paid for. In addition there are (also free of charge, but only in bundle with the machine) magazines, matrices, material and a manual. However, the machine must be dismantled by the new owner for transport and brought out of the house via a staircase as it is on the upper floor and there is only a very small elevator.
The following fonts are included in the magazines:
Super book grotesque with semi-bold 6 / 8 / 10 / 12
Magna-Antiqua with semi-fat 6 / 8 / 9 / 12
Magna-Antiqua with italic 8
Magna-Antiqua cyrillic with half fat 8 / 9 / 12
Didot Antiqua with semi-fat 8 / 10
Block capitals 12
Fracture 12
additionally approx. 15 fonts in different condition, from worn to as good as new as well as many hangers for accent letters, matemath. characters etc.
3 blank magazines
For sale from the same owner: Heidelberg Windmill
a Heidelberg Windmill, probably from the 1930s has also been on sale for several years,
numerous lead and wood letters in different sizes (the lead letters are predominantly in a good to very good condition, with the wood letters the condition is mostly good to usable),
a few typesetting cabinets.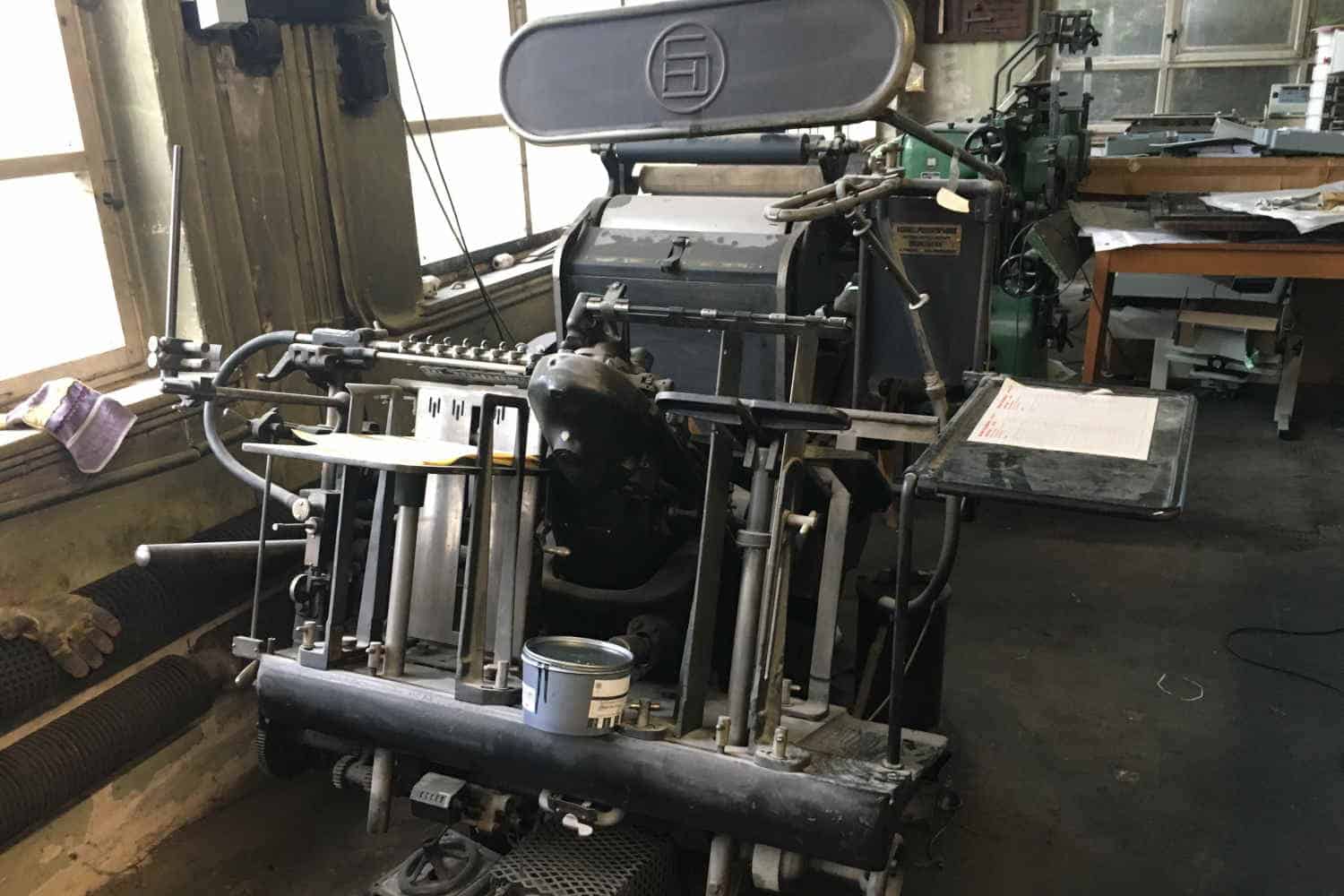 Contact:
Druckerei Oberreuter
Greizer Str. 31
07937 Zeulenroda-Triebes