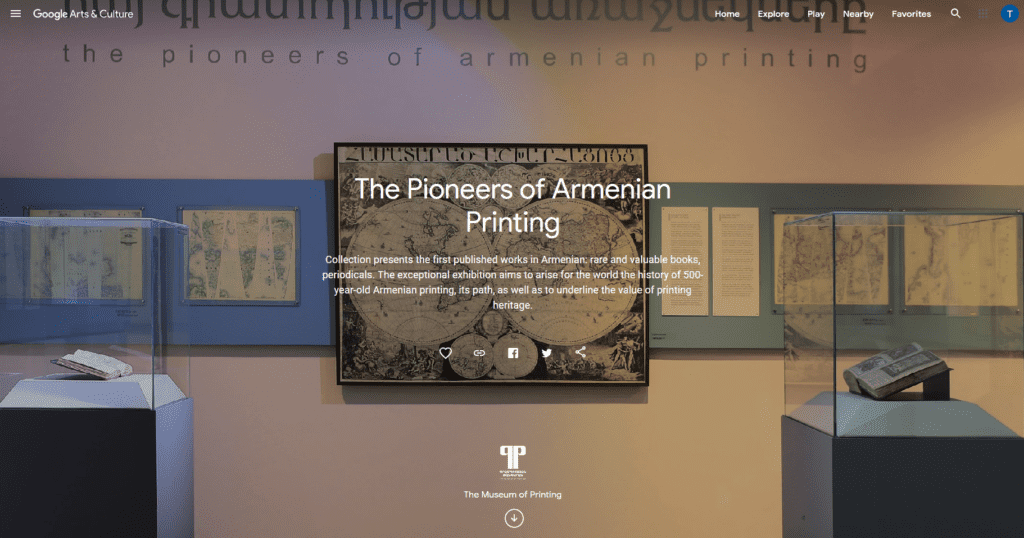 As a result of the partnership with the National Library of Armenia and Google Cultural Institute the first online collection of the Printing Museum of Armenia has been available on Google Arts & Culture since June 2021.
The exceptional exhibition intends to bring the attention of the world to the history and path of Armenian printing, which dates back 500 years, as well as to emphasize the significance of printing heritage by displaying the first printed works in Armenian.
The collection can be explored HERE.

The Printing Museum of the National Library of Armenia is also available at izi.TRAVEL.
izi.TRAVEL aims to help cultural heritage and tourism organizations to convey their stories in the simplest, most modern way to interested audiences. Printing Museum of Armenia already has 16 audio stories on the platform.
Our page is available HERE.
National Library of Armenia. Museum of Printing
72 Teryan Street
0009 Yerevan
Armenia