Most comprehensive exhibition of Quentin Blake's work to-date
House of the book | Museum Meermanno
6 October 2018 until 3 March 2019
From 6 October 2018 until 3 March 2019 the House of the Book will present the major exhibition Quentin Blake's friends: Matilda, Mr Stink and the Minpins. The exhibition is a collaboration between House of the book and House of Illustration, the UK's only public gallery devoted to illustration and graphic art, founded by Sir Quentin Blake. Quentin Blake's friends will provide the visitor with an overview of the complete oeuvre of Quentin Blake who achieved great fame as a result of his collaboration with Roald Dahl. In this exhibition Blake offers the visitor an insight into his thought process: he explains step by step how he uses a text as the basis for an illustration. In addition to many original drawings, the exhibition also includes photographs, illustrations, miniatures and typesetting.
Quentin Blake (born 16 December 1932) made his debut at the age of 16 in the English satirical illustrated magazine Punch. He began illustrating (children's) books in 1960, working closely with numerous authors. He has also written books himself.
Quentin Blake and Roald Dahl
The collaboration with Roald Dahl began with the illustrations for The Enormous Crocodile in 1978.  The two worked together until Dahl's death in 1990.  In the intervening years, Blake illustrated, among other books, Charlie and the Chocolate Factory, Matilda, The Witches and The BFG. These books have enchanted children all over the world. According to Dahl, it was Quentin's drawings that made the books such a huge success. He said, 'It is Quentin's pictures rather than my own descriptions that have brought to life such characters as the BFG, Miss Trunchbull, Mr. Twit and the Grand High Witch.'
Hands-on activities at the museum
In addition to many hands-on and creative activities in the exhibition, the museum is also organizing a number of workshops. Please visit www.huisvanhetboek.nl.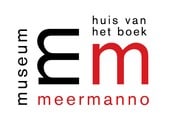 House of Illustration, London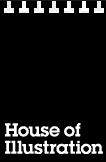 For this exhibition Museum Meermanno and the KB. National Library of the Netherlands have worked closely with House of Illustration. Founded by Sir Quentin Blake it opened in July 2014 in London. Its exhibition programme explores both historic and contemporary illustration and the work of defining and emerging illustrators, amplified by a vibrant programme of talks and events. A registered charity, House of Illustration supports and promotes new talent, commissions new work and has a pioneering learning programme delivered by professional illustrators.
House of the book is a collaboration of the KB, National Library of the Netherlands and Museum Meermanno. Prinsessegracht 30, 2514 AP Den Haag www.huisvanhetboek.nl