Large format Rockstroh press
The machine is located in Nový Bor in the Czech Republic and is being offered for the price of scrap, i.e. for about 500 €.
It weighs approximately 3.5 tons and has to be moved by the end of November 2021!
Contact:

Mr. Milan Stukheil
Tiskárna Bor printing shop
tiskbor@seznam.cz
https://www.tiskarna-bor.cz/cs/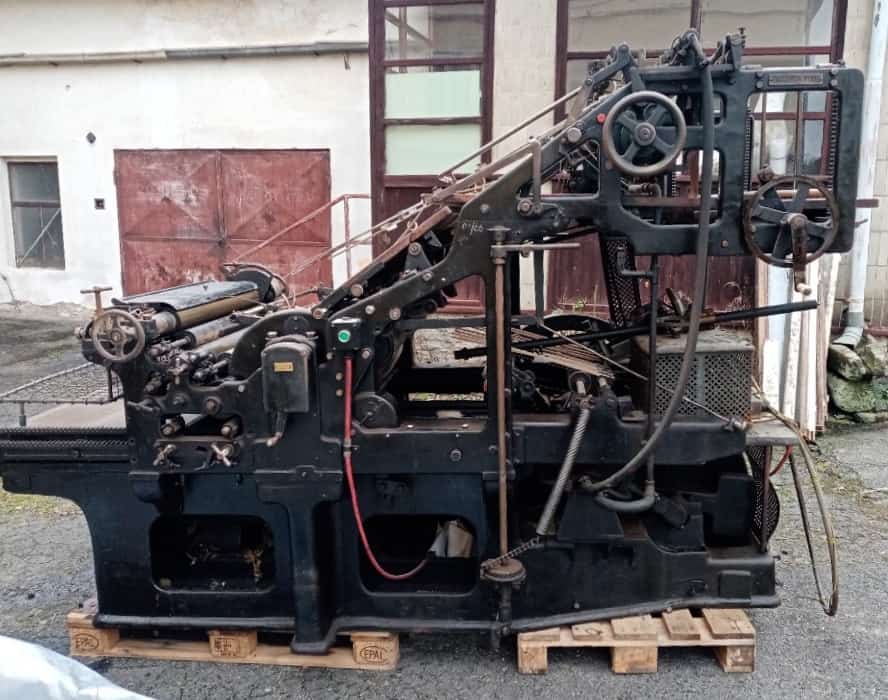 Click on images to enlarge.